Follow us on this exciting journey as we explore the beginners guide to affiliate marketing!
Affiliate marketing has become one of the most popular ways for brands and online marketers to generate passive income. With the affiliate marketing industry projected to grow to $14.3 billion by 2023, there has never been a better time to get started.
In this comprehensive guide, we will cover everything a beginner needs to know about affiliate marketing including:
In simple terms, what is affiliate marketing and how does it work?
The benefits of affiliate marketing
How to get started and choose the right niche
Finding the best affiliate programs
Creating valuable content and building an audience
Driving traffic and optimizing campaigns
Leveraging the right tools and tracking earnings
Following FTC disclosure guidelines
Answering frequently asked questions
Whether you want to start affiliate marketing to earn part-time income or build a full-time business, this guide will provide the roadmap to get you started. Let's dive in!
Table of Contents
In simple terms, what is affiliate marketing and how does it work?
Affiliate marketing is a performance-based marketing model in which affiliates promote products or services from other companies and earn a commission when they drive a desired action like a sale or lead.
In essence, affiliate marketers generate passive income by promoting other people's products and services using their platforms, audiences, and marketing skills.
Here's a quick overview of how affiliate marketing works:
A company (known as the merchant) partners with affiliates to help promote their products or services
The merchant provides unique tracking links and promo codes to each affiliate
Affiliates then share these links and promos with their audience through content, emails, ads etc.
When someone makes a purchase by clicking the affiliate's link, the affiliate earns a commission
There are a few different commission structures that merchants use to pay affiliates:
Pay per sale – Affiliate earns a percentage commission on each sale
Pay per lead – Affiliate earns a fixed fee when a visitor opts in via lead form
Pay per click – Affiliate earns a set amount each time a visitor clicks their link
Some of the key parties involved in affiliate marketing include:
Affiliates – Independent marketers who promote products for a share of revenue
Merchants – Companies who create products and pay affiliates commissions to help sell them
Networks – Third-party companies that connect affiliates with merchants and provide tracking and reporting
Consumers – The end users who make purchases, triggering commissions for affiliates
Now that we've covered the basics of what affiliate marketing is and how it works, let's go over some of the benefits for online marketers.
The Benefits of Affiliate Marketing
There are several reasons why affiliate marketing has become such a popular income stream for online influencers, bloggers, website owners, and entrepreneurs:
Low Barrier to Entry – Getting started as an affiliate marketer has a very low upfront cost. Usually you can sign up for free as an affiliate and there are no inventory costs.
Passive Income Potential – After the initial setup, affiliate marketing can be a relatively passive way to monetize content. Affiliates earn commissions on autopilot as visitors purchase through their links.
Performance-Based – Affiliates only earn money when they successfully drive conversions, meaning there is built-in incentive to drive real results.
Scalable – Affiliates have the ability to promote many different affiliate products and services simultaneously, helping them scale their earnings.
Synergistic with Other Marketing – Affiliate marketing complements other digital marketing efforts like content creation, SEO, and influencer collaborations.
For those reasons, affiliate marketing has become a go-to monetization strategy for influencers, solopreneurs, entrepreneurs, bloggers, and other digital marketers. It provides the ability to earn scalable passive income through performance-based promotions.
Next, let's explore how to actually get started and launch your first affiliate campaign.
Getting Started with Affiliate Marketing
Getting started with affiliate marketing often takes some initial research and planning, but can be executed fairly quickly, especially once you know the steps:
1. Choose a Niche
Picking a specific niche helps focus your affiliate efforts and allow you to tailor recommendations to a specific segment of users. Some popular affiliate niche examples include:
Fitness
Finance
Beauty/Makeup
Cooking / Kitchen Gadgets
Parenting
Pet Care
Look for niches you have expertise or interest in. It will make creating content and promoting products much easier.
2. Find Relevant Affiliate Programs
Search for affiliate programs related to your niche by:
Browsing popular affiliate networks like CJ Affiliate, ShareASale, Rakuten, Amazon Associates etc.
Checking the websites of your favorite brands for potential affiliate programs
Using Google searches with keywords like "[niche] affiliate program"
Make a list of programs that seem promising to research further.
3. Sign Up and Get Approved
Each program will have its own application process. You'll likely need:
Your website / platform details
Tax information
Personal info
Payment details
Once approved, you'll get access to your unique affiliate links, promo codes, and marketing materials.
4. Choose Initial Products to Promote
Don't try to promote every single product from a merchant. Pick 1-3 complementary products to focus on at first while you build experience.
5. Start Creating Content
Use your platform (blog, YouTube, social media) to start posting content that naturally mentions or reviews the products you are promoting via affiliate links. Make sure to disclose your affiliate relationship.
This gives you the foundation to start driving traffic and earning commissions from affiliate marketing. Next we'll explore how to expand your reach and refine your approach.
Choosing the Right Niche and Platform
Your niche and platform determine the foundation of your affiliate marketing efforts:
Choose a Profitable Niche
Consider these factors when picking your initial niche(s) to promote:
Industry profit margins – Some industries like finance and software have higher margins, increasing potential commissions.
Competitiveness – Make sure there is still room to compete. Analyze existing content and competitors promoting affiliate products in the niche.
Audience interests – Aim for niches where people are actively looking for solutions online and open to purchasing.
Select the Right Platform
You need a platform to reach your audience. Some options:
Blog – Building a blog in your niche allows you to integrate affiliate links and offers into articles and roundups.
YouTube – Video content is engaging and provides opportunities to showcase affiliate products.
Social media – Promoting affiliate links and products on platforms like Instagram and Facebook.
Podcast – Audio content allows you to interweave affiliate offers in an interview or chat format.
Look at where your audience already spends time online and consider building a presence there.
By aligning your niche and platform with audience interests, you can integrate affiliate promotions in a way that provides value rather than seeming overly promotional.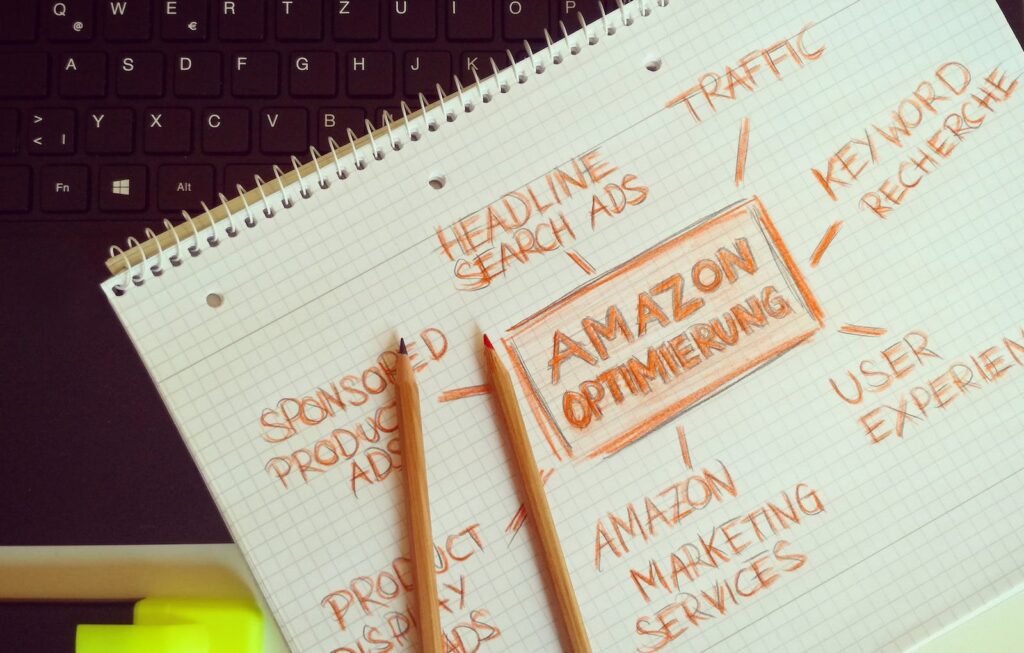 Finding the Best Affiliate Programs
Not all affiliate programs are created equal. Here are some tips for finding the best ones:
Sign up for affiliate networks – Joining large affiliate networks like CJ Affiliate, ShareASale, or Rakuten Advertising gives you access to thousands of affiliate programs.
Research conversion rates and commission structures – Look for above average conversion rates and commission rates of at least 5%.
Check for high-ticket offers – Promoting high ticket offers in niches like finance and business can result in bigger commissions.
Read affiliate reviews – Check sites like affs.com to see what existing affiliates say about different programs.
Promote what you use – Providing real value often results in better conversion rates.
Here is a comparison of some popular affiliate programs:
| Program | Niche | Commission Rate | Cookie Duration | Notable Features |
| --- | --- | --- | --- | --- |
| Amazon Associates | General retail | Up to 10% | 24 hours | Extensive product selection, popular among consumers |
| ShareASale | Various | Up to 75% | 30-90 days | Affiliate network with over 4000 merchant programs |
| CJ Affiliate | Various | Up to 95% | 30-90 days typically | Leading affiliate network since 1998 with strong reporting |
| Hostinger | Web hosting | Up to 60% | 30 days | Good program for bloggers, web hosts commonly used |
Do your research to find affiliate programs that align well with your niche, audience, and platform.
Creating Valuable Content
As an affiliate marketer, your success will depend on consistently creating content that provides value to your audience. Here are some tips:
Focus on addressing the needs, interests, and problems of your niche audience. Offer solutions through helpful and educational content.
Vary your content types – combine short form content like social media with long form content like blog posts and videos.
Make sure to disclose your affiliate links properly to build trust and authority. Don't make your posts feel overly promotional.
Promote affiliate products naturally as recommendations to "help the reader" rather than forcefully pushing products. Provide context and value around affiliate links.
Use affiliate links selectively in locations that make contextual sense like:
In a blog post reviewing the product
Mentions in roundups and comparison posts
Discussion of the product in a video or podcast
Creating useful content tailored to your audience establishes you as an authority. This makes it much easier to monetize your influence through affiliate promotions.
Building an Audience
To drive affiliate sales, you need an audience to promote to. Here are proven tactics to grow your following:
Leverage social media: Promote your content across social platforms like Facebook, LinkedIn, Twitter, Pinterest and others. Engage followers and participate in conversations.
Build an email list: Email marketing consistently drives higher conversion rates than social media or other channels. Offer an opt-in incentive like a discount or exclusive content to grow your subscriber list.
Connect with influencers: Partner with relevant influencers in your niche to tap into their audiences through guest posts, co-created content, and cross-promotions.
Run giveaways and contests: Giveaways are highly shareable and help you collect emails and grow an audience. Require opt-in to enter giveaway for maximum impact.
Invest in paid ads: Tools like Facebook Ads, Google Ads, and Pinterest Promoted Pins allow you to precisely target your ideal audience. This accelerates your audience growth through paid exposure.
Growing an engaged audience increases the traffic you can potentially drive to affiliate offers and content.
Driving Traffic to Your Content
There are many strategies to drive traffic to your affiliate content:
SEO: Rank your content high in search engines by doing keyword research, optimizing pages for search, and building backlinks. This attracts "free" search traffic.
Social media: Leverage your social media presence on Instagram, Facebook, LinkedIn, Twitter and Pinterest to share your content and distribute affiliate links.
Email marketing: Send your affiliate links and recommendations via email newsletters and promotions. This converts at high rates.
Paid ads: Facebook, Instagram, Google and other platforms allow you to drive targeted traffic to affiliate posts through pay-per-click ads.
Guest posting: Publish guest posts on other high-traffic sites in your niche to expand your reach and link back to your content.
Influencer partnerships: Work with relevant influencers in your niche to tap into their audiences through collaborations, giveaways, etc.
A multi-channel promotion strategy combining both free and paid tactics maximizes your reach and traffic potential. Analyze performance to determine optimal traffic sources.
Tracking Sales and Optimizing Campaigns
Tracking sales and optimizing performance is crucial to succeed as an affiliate marketer.
The merchant or affiliate network will provide you with a dashboard and reporting to track metrics like:
Clicks
Impressions
Click-through rate
Conversions
Sales
Commissions earned
Use this data to identify high-performing campaigns and content. Then shift your efforts to double down on what converts.
Common affiliate marketing optimizations include:
Improving page content to boost conversions
Trying different promotional angles and call-to-actions
Removing or reducing poor-performing content
Testing higher-converting landing pages
Investing more into top-converting traffic sources
Continuous optimization and learning from data allows you to maximize commissions over time.
Leveraging Affiliate Marketing Tools
Affiliate marketers rely on a variety of software tools to boost results:
Tracking cookies – Stores visitor data temporarily to properly attribute affiliate sales
URL shorteners – Shrink affiliate links to make them cleaner (e.g. bit.ly)
Affiliate link cloakers – Mask or cloak affiliate links to improve clicks
SEO tools – Improve organic rankings with tools like Ahrefs, SEMRush and Moz
Email marketing software – Send campaigns promoting affiliate products (e.g. MailChimp)
Website analytics – Track traffic and optimize performance using Google Analytics
Affiliate management plugins – Manage links and access reporting easily (e.g. Pretty Links)
The right tools help streamline your affiliate marketing processes while providing valuable data and insights. Investing in the proper software stack maximizes productivity.
Following FTC Disclosure Guidelines
If you are promoting affiliate products, you must properly disclose that relationship by following FTC (Federal Trade Commission) guidelines.
The FTC requires clear and conspicuous disclosure of any financial or incentivized relationships with brands. Common disclosure methods include:
Putting "Ad" or "Sponsored" in the content title
Upfront written disclosures like "This post contains affiliate links"
Visual disclosures with labels like "Paid Partnership"
Video disclosures during the video and in the description
Utilizing hashtags like #sponsored or #ad
Failing to properly disclose affiliate relationships constitutes deceitful behavior under FTC regulations. Make sure you understand and comply with requirements to avoid issues.
Affiliate Marketing FAQs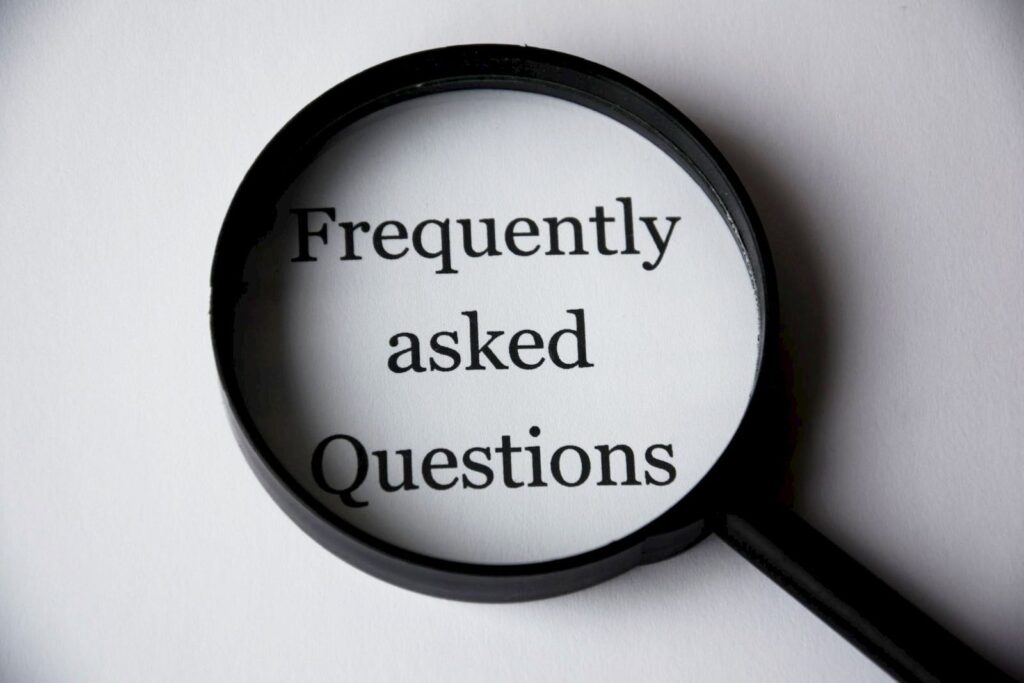 How much money can you make with affiliate marketing?
Most affiliate marketers earn less than $10,000 per year, but outliers (exceptional cases) earn $50,000 or more annually. Top affiliates with an audience and optimized campaigns can generate six figure incomes. However, it takes time and effort to build up to significant earnings.
Can you do affiliate marketing without a website?
Yes, you can do affiliate marketing on platforms like YouTube, Facebook, Instagram and TikTok. However, a website tailored to your niche makes affiliate integration much easier.
What is high-ticket affiliate marketing?
High-ticket affiliate marketing focuses on promoting high-priced offers, typically over $1,000. The commissions are much bigger, but the conversion rates tend to be lower. Examples would include online courses, coaching programs, or travel deals.
How long do affiliate cookies last?
Affiliate cookie durations vary by merchant but tend to last anywhere from 24 hours to 90 days. This determines how long you have to potentially receive credit for a conversion after referral.
Final Thoughts
If you've been looking for a flexible way to monetize your content and reach online, affiliate marketing is a proven model to consider.
With a strategic approach, affiliate marketing can become a sustainable source of passive income that scales up over time as your audience and campaigns grow. Remember to focus on providing real value to build authority and trust.
Hopefully this beginners guide to affiliate marketing provided you with the introduction needed to get started with your first affiliate program. The rest is up to you. Choose a niche, find relevant affiliate opportunities, create value, build traffic, and start earning commissions today.
Wishing you great success and a joyful experience in affiliate marketing! Let me know if you have any other questions.