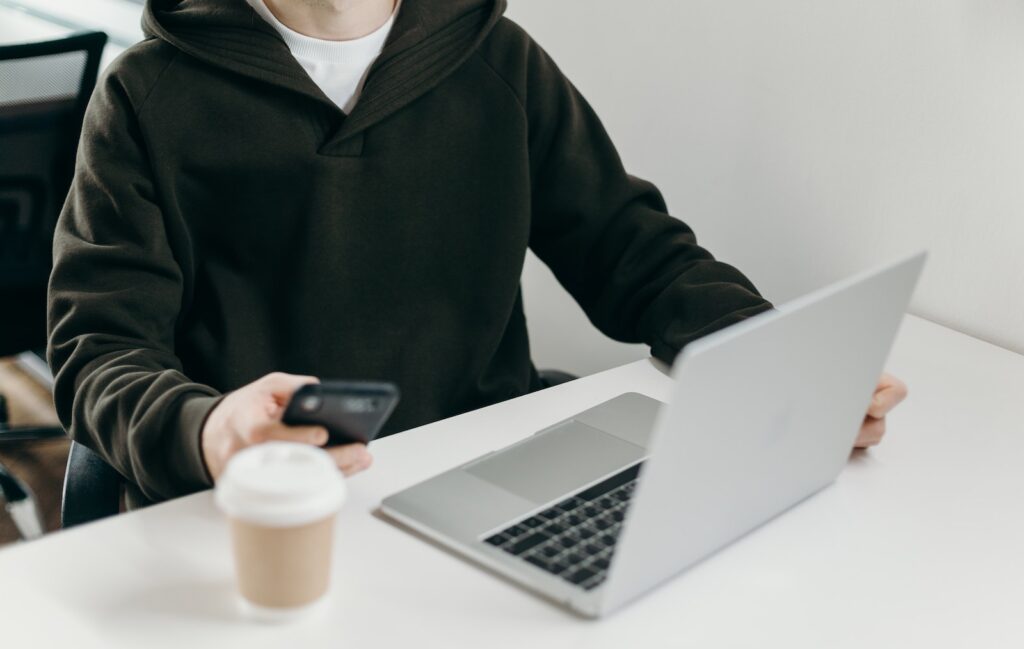 Hey there, fellow work-from-home enthusiasts! Today, I am thrilled to share a compilation of ten remarkable work from home success stories that have ignited my passion for working remotely. As someone who cherishes the flexibility and freedom that comes with this lifestyle, I scoured YouTube to find these extraordinary individuals who have undeniably conquered the remote work realm. These real-life accounts are sure to inspire and motivate you on your own remote work journey. So, grab your favorite beverage, sit back, and allow me to regale you with tales of triumph and inspiration.
Table of Contents
Let's get started on our fascinating collection of work from home success stories from real people who have turned their dreams into reality.
Get inspired with these personal experiences from YouTube videos and embark on your own remote work journey today.

Sarah: Discovering 6 Keys to Remote Work Happiness
Witness Sarah's Aviram, an HR leader, awe-inspiring journey. She spent a year working from 12 different countries, finding six key motivators for job fulfillment.
Eric: Elevating His Brand from the Home Office – Work From Home Success Stories
Join Eric as he shares how he built a thriving digital marketing agency from a struggling agency.
The importance of resilience and how he learned from his setbacks.
He was able to adapt and kept his focus on his own personal core values.
His story is very inspirational and encouraging!


Jennifer: Balancing Motherhood and Building a Virtual Empire
Follow Jennifer's heartwarming story about finding fulfillment as a work-from-home mom, juggling her passion for entrepreneurship alongside her family responsibilities.
She shares her 7 best tips on how to balance motherhood and her successful home based business.
Selva: Coding Her Way to Success – Work From Home Success Stories
Hear how Selva Miranda transitioned from being a legal clerk to a full-stack developer, inspired by her attorney's suggestion to pursue coding.
She now leads a "Women Code" initiative, teaching women how to code and create projects using HTML, CSS, and JavaScript. Selva values serving her community through coding, fostering progressiveness and outreach.
Her advice to newcomers is to dive in, try basic HTML classes, and discover the aspects of coding that captivate them, whether it's problem-solving or creative expression.
Lisa: Empowering Others through Online Tutoring
Get inspired by Lisa's journey as an online tutor, empowering students worldwide and proving that education knows no boundaries.
Sophie: Paving Her Own Path in the Gig Economy
Let Sophie's story inspire you as she shares her triumphs and challenges of working as a freelancer for upwork, embracing the gig economy with grace and determination.
If you're tired of the traditional 9-to-5 grind, freelancing may be the perfect path for you.
Listening to her story will leave you yearning for a similar sense of independence and control over your work-life balance.
Milena: Crafting a Dream Career from Her Home Studio
Immerse yourself in Milena's artistic world as she designs handmade crafts and transforms her passion into a flourishing work-from-home business.
Scott: Breaking Stereotypes with Remote Engineering
Discover how Scott revolutionized the engineering industry, proving that groundbreaking innovations can originate from the comfort of a home office.
Diva: Finding Fulfillment in Virtual Assistance
Ever wondered what it would be like to work from home as a virtual assistant?
Join Diva on her journey as a virtual assistant, embracing the ever-evolving landscape of remote work, and showcasing the unlimited possibilities it holds.
She dives into her personal experience in a captivating video that reveals how she harnessed her organizational skills and work ethic to create a flourishing virtual assistance business.
Diva's story will make you believe that you have the power to unlock hidden talents within yourself.
Dan: Inspiring Audiences as a Remote Motivational Speaker
Be captivated by Dan's extraordinary ability to captivate and empower audiences worldwide through his inspiring motivational speeches, delivered remotely.
I hope these work from home success stories have left you feeling inspired, energized, and ready to conquer your own remote work dreams. These ordinary people, just like you and me, have achieved extraordinary things by embracing the world of remote work. Their stories serve as a reminder that with passion, determination, and a willingness to think outside the box, you too can find success and fulfillment working from home. You can be the next entrepreneur to be among the work from home success stories. Now, if you'll excuse me, it's time for me to dive back into my own work-from-home adventures!